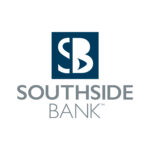 Each year kids from Angelina County begin driving through pastures and peering through fence rails looking for that perfect steer to show in the Fair. After months of feeding, walking, feeding, washing and yes more feeding they are ready for the County Fair. You can't miss this show, the kids have worked too hard. Come on out and see the best cattle in the county... the best kids too!
Important Items to Remember:
Register online by Nov. 22nd to avoid late fees at validation. –
Validation Saturday December 14th, – 8-10 a.m.
Location HUDSON Ag Barn
Show Superintendent - Brad Clary - 936-632-2042
2020 Beef Heifer Show Judge – TBA