The Fair is Cancelled, NOW WHAT?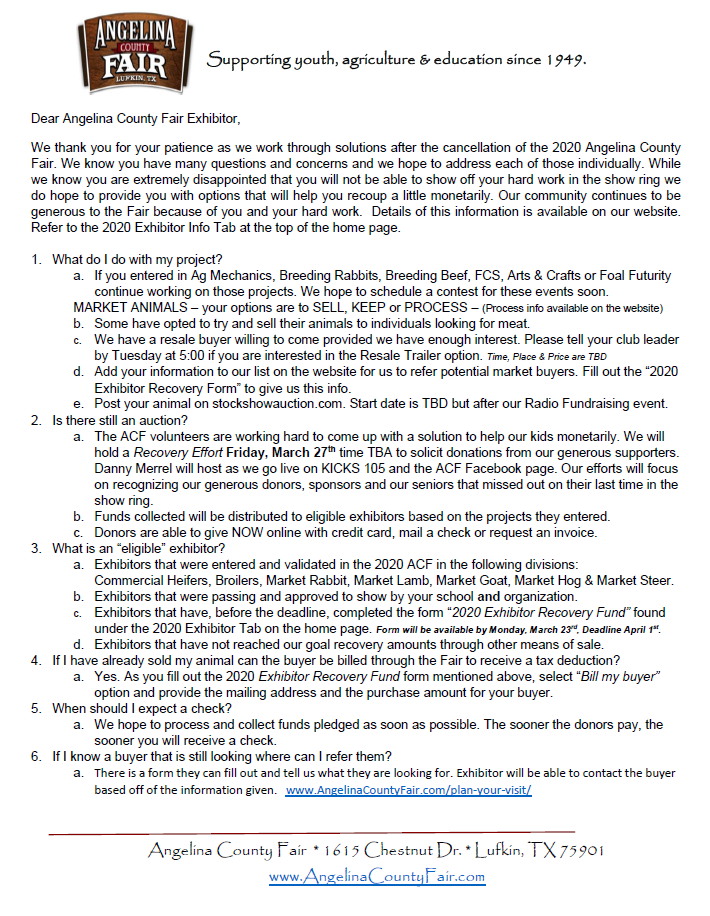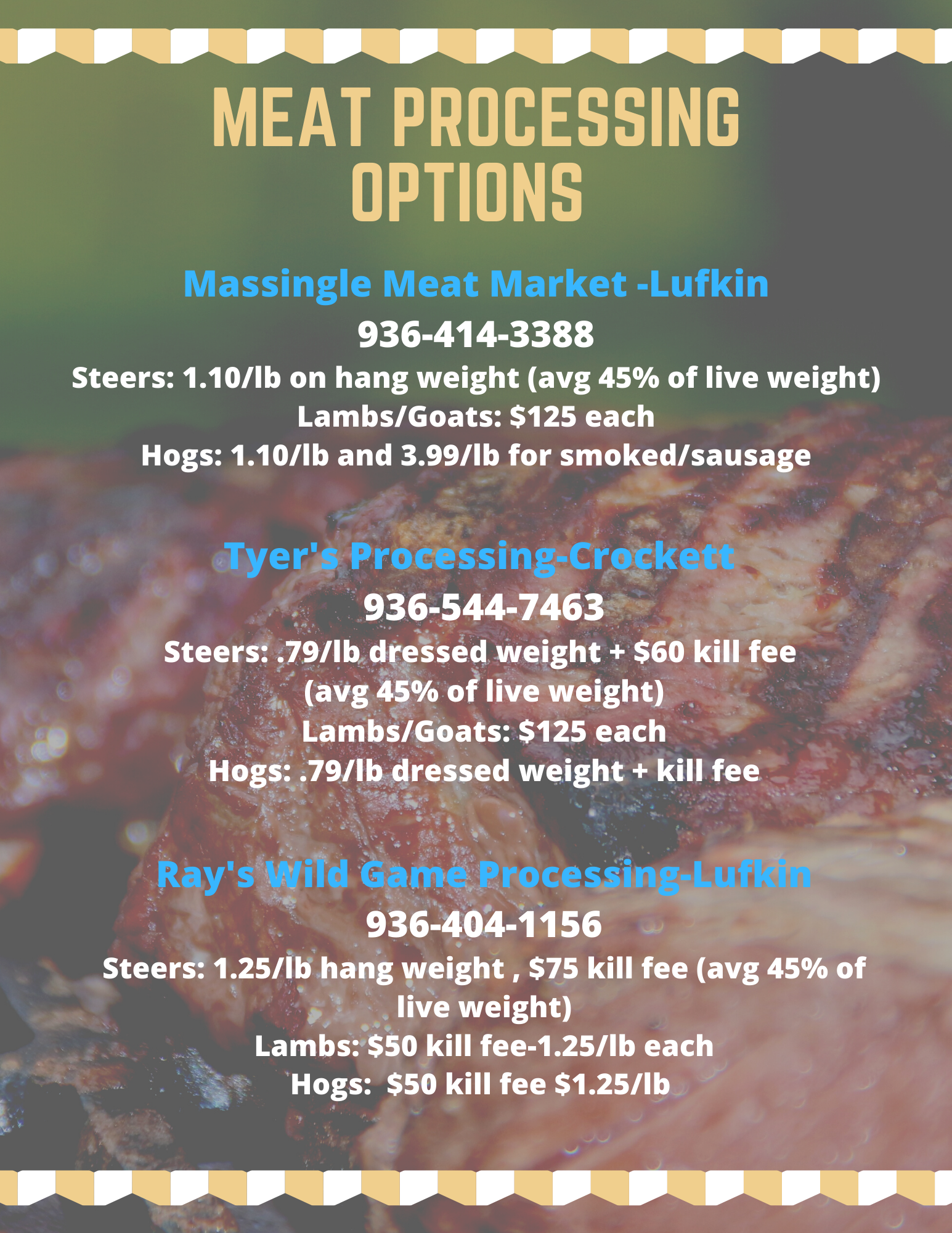 www.StockShowAuctions.com option!!!
This is an overview of what they offer, our responsibilities, the exhibitor's responsibilities and the options you have. But please refer to their website for additional information. The ACF is only responsible for giving the company permission to list our exhibitors.
This is a Commission based service

.

This is a "Non-Sanctioned" auction with a commission of 10% to Stock Show Auction.  Stock Show Auction will handle all billing, but there is no Tax Deductions for the Buyers.  

There is a 24 hour Set-up time. During this time, Exhibitors  upload their info, but bidding would not be "Open" for 24 hours from your submission. 

There will be a specific Link to our County Show that can be sent out to prospective Buyers.

ACF will set the dates and promote those to our exhibitors.

What the Exhibitors would receive or need to provide:

This is purely an Exhibitor driven experience.

You are allowed to sell as many Market projects as youn entered in the ACF, meaning, if youhave multiple animal projects, you can have a page for each animal that you want to sell.

There are two types of auctions available to you: Premium or Terminal.

Under the Premium it's just that, you are just getting money.

If you choose Terminal, you are selling your animal online in this auction.

Under a Terminal situation, each Exhibitor is able to set a minimum price for your animal. However, if you choose this option, if or when the animal doesn't make the minimum price, the money will not be turned into Premium dollars. 

On the Exhibitor's sales page, there are Buttons that allow you to Promote yourself on Facebook, Pinterest, Twitter, Linked-In and Email.  There is also a direct link to each "Item" that you can send to their Prospective Buyers as well as a direct link to our whole site.

Each Exhibitor is able to tell their story through photos, videos, etc…  There is an interface that walks you through how to upload all the data.  It's important to note that the more the Exhibitor hustles, the better the results are going to be. 

The Exhibitors are their own entities, we do not adverte for you. This is strictly up to you.